About Us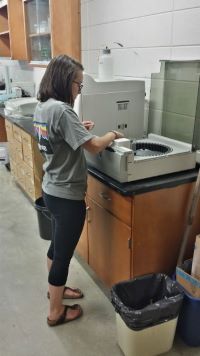 Appalachian Geological and Environmental Sciences (aGES) provides a solid foundation for a successful career in the Earth and Environmental Sciences. We have one of the nation's largest undergraduate-only departments that focuses exclusively on Earth and the Environment. Many of our faculty are internationally-recognized experts in their fields of research. They have conducted research on all seven continents, in over 50 countries, from the peaks of the Himalayas to the bottom of the Pacific seafloor.
Special privileges, such as dedicated computer facilities, 24/7 student access to a variety of labs (all aGES students get keys to the building), and the world-class natural setting of the Boone region make Appalachian State University a great place to study the Earth and Environmental Sciences. Close personal interactions between faculty and students provide many opportunities for independent research; we actively involve our undergraduate students in research, and many students typically author or co-author presentations at regional, national and international meetings, and publish peer-reviewed manuscripts with faculty members in top-tier journals. Explore more about the research our faculty are doing at https://earth.appstate.edu/research.
You can also stay up to date with us via Facebook, Instagram, and Twitter!
Ask A Geologist
Got a geologic question you need answered? Ask A Geologist!
Did you find something that puzzled you in your backyard or on top of a mountain? Have questions about local environmental problems? Want to know about what's going on in Boone Creek, the Watauga River, and the New River? Concerned about fracking in your region? Do you have a mineral that you can't identify? Think you found a meteorite? We will do our best to answer any geological/environmental question. We also have pages that answer some of our most frequently asked questions.
What's so special about our department?
About Our Programs
The Appalachian State University Geological and Environmental Sciences Department provides students with a solid foundation on which to build a successful career in the geosciences and environmental sciences. We are the largest undergraduate geosciences department in the UNC system, and we have been successful in establishing a program that is arguably among the best Bachelor degree programs in geology available in the southeastern United States.
The Geology program offers both a BA and BS in Geology, with the option of concentrations in:
Our program also offers a BS in Environmental Sciences, with the option of concentrating in Environmental Policy.
See our What should I major in? page to determine if our programs are right for you!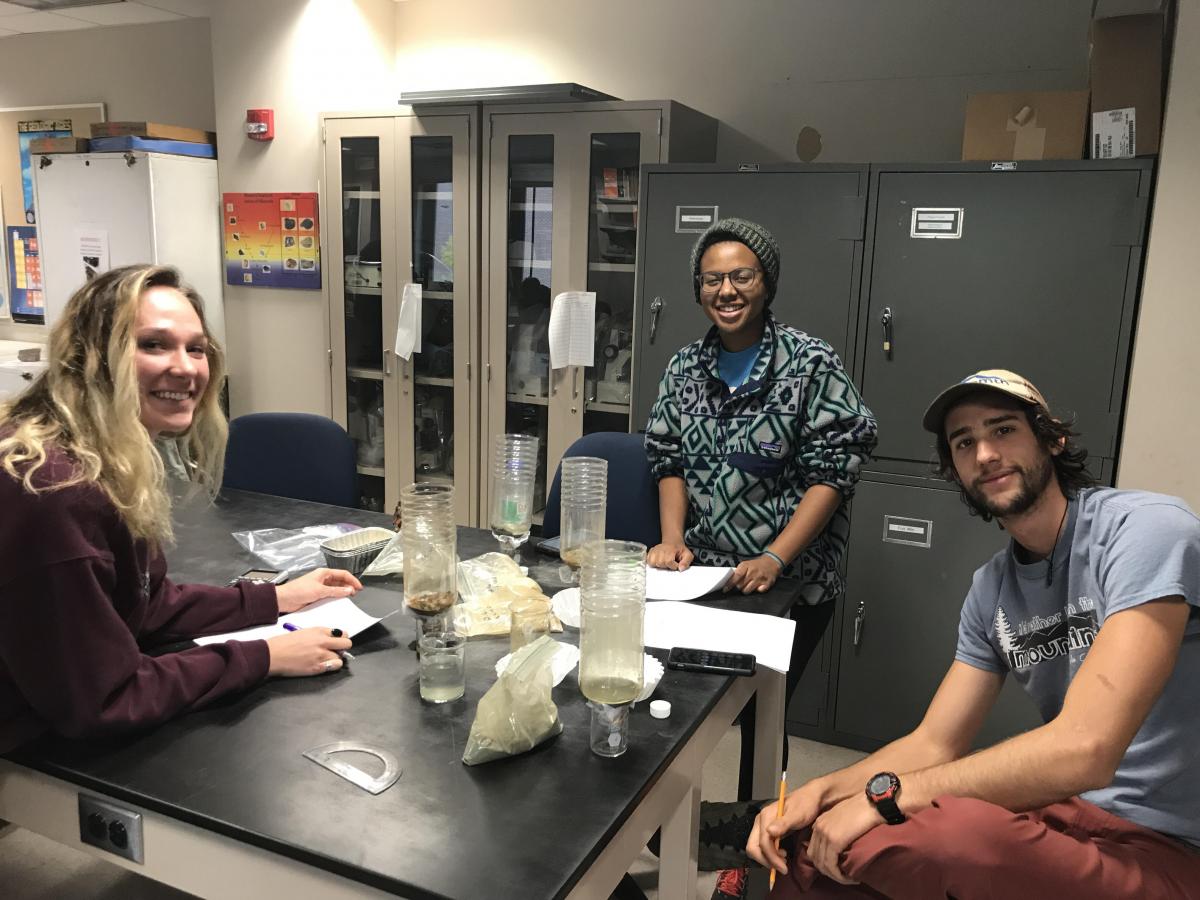 If you're not yet sure you want to major in Geology or Environmental Science, take one (or more) of our many General Education classes - learn about water resources, dinosaurs, oceanography, natural disasters, energy resources, fossils, and of course... rocks. According to Slate, "Introductory Geology classes are the best science electives" and we certainly agree!
We study more than just rocks.