What's so special about our department?
About Our Programs
The Appalachian State University Geological and Environmental Sciences Department provides students with a solid foundation on which to build a successful career in the geosciences and environmental sciences. We are the largest undergraduate geosciences department in the UNC system, and we have been successful in establishing a program that is arguably among the best Bachelor degree programs in geology available in the southeastern United States.
The Geology program offers both a BA and BS in Geology, with the option of concentrations in:
Our program also offers a BS in Environmental Sciences, with the option of concentrating in Environmental Policy.
See our What should I major in? page to determine if our programs are right for you!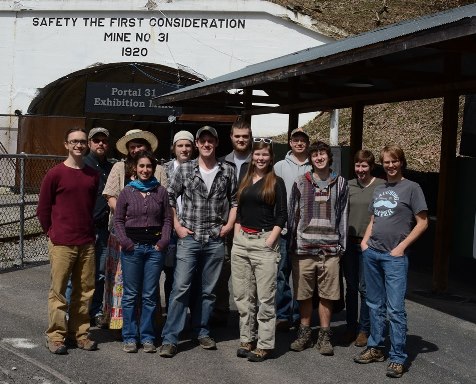 If you're not yet sure you want to major in Geology or Environmental Science, take one (or more) of our many General Education classes - learn about water resources, dinosaurs, oceanography, natural disasters, energy resources, fossils, and of course... rocks. According to Slate, "Introductory Geology classes are the best science electives" and we certainly agree!
We study more than just rocks.