Dr Armstrong joined the Department in Fall 2017 after completing his PhD at the University of Colorado at Boulder. Dr Armstrong is broadly interested in investigating earth surface dynamics, including the behavior of glaciers and rivers, using satellite remote sensing, field study, and numerical modeling. Dr Armstrong's recent work has focused on the process of sliding at the bottom of glaciers, its sensitivity to meltwater production, and how it changes over daily to multi-decadal time scales. Glacier basal motion is an important process to study because it dominates the motion of many glaciers, will influence how glaciers change in a warming world, and is the means by which the shape our spectacular alpine landscapes. Dr Armstrong's research and teaching support the Department's Quantitive Geoscience, Environmental Geology, and Earth System Science tracks.
Education
B.S. Boston College
Ph.D. University of Colorado at Boulder
Courses Taught
GLY 1101 - Introduction to Physical Geology (labs)
GLY 1102 - Introduction to Historical Geology (labs)
GLY 1104 - Water: Mountains to Sea (labs)
ENV 3100 - Issues in Environmental Science
GLY/ENV 3530 - Mechanics of Earth Systems
GLY 4210 - Senior Seminar (Geology Capstone)
GLY 4705 - Engineering Geology
Website and CV
Recent Publications
View Dr. Armstrong's profile on Google Scholar.
Anderson, R. S., Anderson, L. S., Armstrong, W. H., Rossi, M. W., & Crump, S. E. (2018). Glaciation of alpine valleys: The glacier–debris-covered glacier–rock glacier continuum. Geomorphology, 311, 127-142.
Armstrong, W. H., Anderson, R. S., & Fahnestock, M. A. (2017). Spatial patterns of summer speedup on south central Alaska glaciers. Geophysical Research Letters, 44(18), 9379-9388.
Armstrong, W. H., Anderson, R. S., Allen, J., & Rajaram, H. (2016). Modeling the WorldView-derived seasonal velocity evolution of Kennicott Glacier, Alaska. Journal of Glaciology, 62(234), 763-777.
Armstrong, W. H., Collins, M. J., & Snyder, N. P. (2014). Hydroclimatic flood trends in the northeastern United States and linkages with large-scale atmospheric circulation patterns. Hydrological Sciences Journal, 59(9), 1636-1655.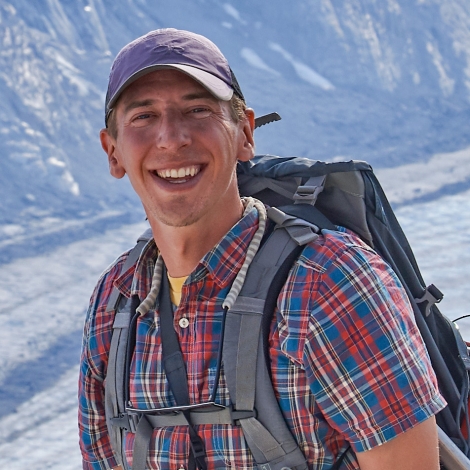 Title:

Assistant Professor: Glaciology
Department:

Department of Geological and Environmental Sciences

Email address: Email me

Phone: (828) 262-6739