Picture Yourself as an Earth Scientist
Curious about Earth Science as a Career?
Wondering what it's like to be an earth scientist? There are many different jobs available within the field of geoscience, from paleontologist to vulcanologist to mining engineer and deep ocean explorer.
Learn more about career options and what earth scientists do, with ASU GES. There's something for everyone!
Geo Jobs Brochures for K12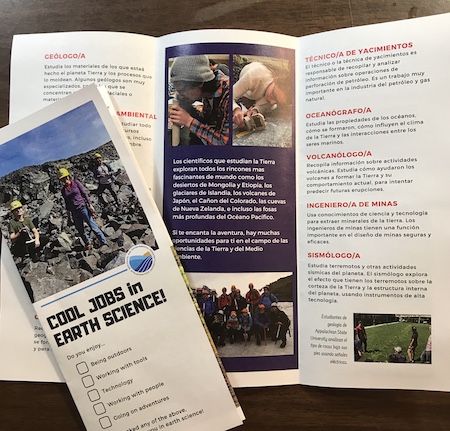 Feel free to download our geoscience career brochures geared towards students in middle and high school. The pdf version can be found below. If you would live some hard copies for your class/ group, please contact Marta Toran (toranml@appstate.edu) and we will try to send some when we order our next batch.