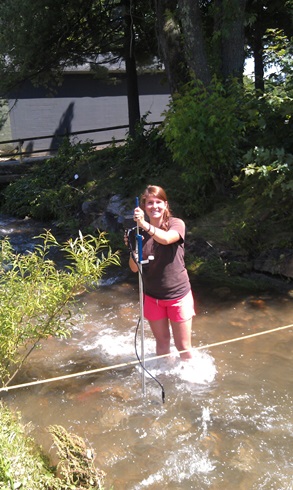 A BS in Geology with an Environmental Geology concentration will provide the necessary background for students who seek a career in which they apply geological principles to the solution of environmental problems. Graduates with this degree track learn the hands-on skill set needed to go straight into the environmental industry upon graduation.
Students in this degree track will study current earth processes and use analytical techniques that are applicable to measuring active systems, such as ground and surface water flow and chemistry.
How is this different than the Environmental Science degree track?
The coursework required for the Environmental Science degree track provides a rigorous, interdisciplinary overview of the associated environmental sciences from a purely academic perspective, while the Geology (BS) - Environmental Geology degree track is designed to provide students with the hands-on, field-based training in demand by the environmental industry. Moreover, students in the Geology (BS) - Environmental Geology track will have the background to begin the licensure process to become a Professional Geologist (PG), which is a necessary licensure for career advancement in the environmental industry. Students in our program are encouraged to take Part I of the Association of State Boards of Geology (ASBOG) licensure exam their senior year. The coursework in the BS - Environmental Science degree track is more interdisciplinary and does not cover all the geoscience topics necessary for licensure.
For more information, see the What should I major in? page, which will help you decide which degree track is right for you.
Classes
Geology majors in the B.S. in Environmental Geology degree program must take courses in hydrogeology, engineering, aqueous geochemistry, and environmental geology, in addition to several core geology classes (Structural Geology, Sedimentology, etc.). They must also complete courses in a combination of subjects outside of geology, such as biology, chemistry, physics, math, economics, and geography, among others. Field camp is not required for this concentration.