Geology (BS) - Paleontology 259D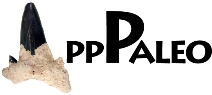 Paleontology is the quintessential interdisciplinary science, combining geology and biology to document the evolution of life.
Few schools have a dedicated paleontology major, but we at Appalachian have developed a concentration in paleontology within our geology major.
This program targets the dedicated undergraduate interested in pursuing a career in paleontology or the petroleum industry by providing a strong interdisciplinary background rooted in geology and biology, opportunities for student research in paleontology, and a program of study designed to facilitate entry to graduate school.
Classes
Students whose focus is paleontology take a variety of courses in geology and biology, as well as paleontology field and lab methods, paleoecology, and statistics. The result is a student with a strong geology major, a biology minor, and an exemplary introduction to paleontology.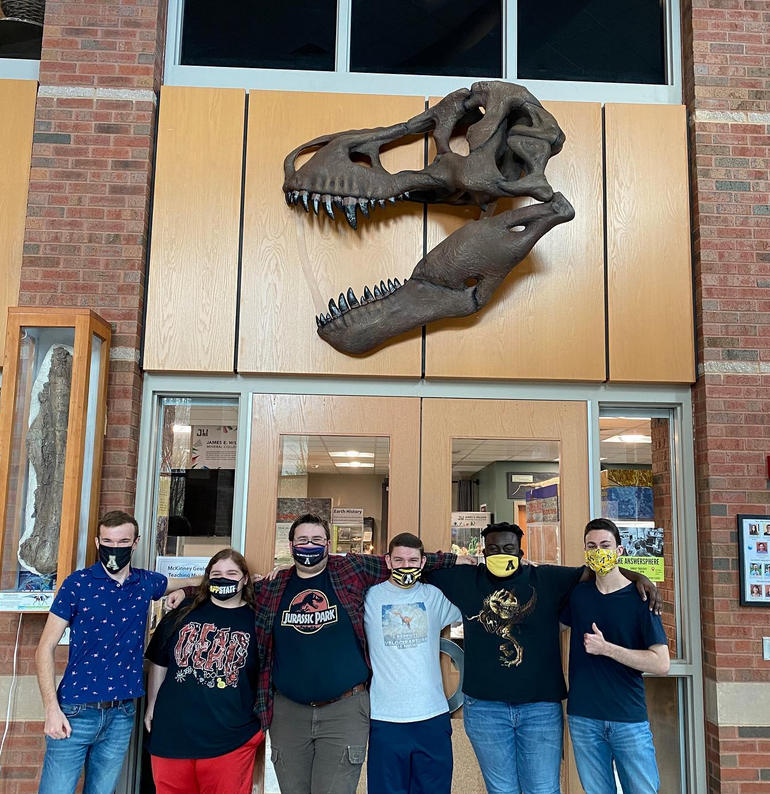 The PURL (Paleontology Undergraduate Research Lab) students showcase their 3D printing of fossils - in this case a giant T-rex skull that they printed, painted, and hung for the Teaching Museum.
Additional Opportunities
Faculty expertise at Appalachian spans the gamut from archosaurs to zooecia, with three paleontologists on staff and several additional faculty whose research aligns with the program. Our faculty collaborate with researchers around the world, and are intensively involved with projects associated with the American Museum of Natural History (New York), Field Museum of Natural History (Chicago), North Carolina Museum of Science, the Virginia Museum of Natural History, the New Mexico Museum of Natural History, the Natural History Museum (London, UK), the Senckenberg Natural History Museum (Frankfort, Germany) and other institutions in North America and beyond.