AGES Alumni - rocking Boone since the Proterozoic
GES Alumni Network
When looking for a job as a GES graduate, be sure to reach out to recent graduates via our GES alumni network (see links below to our Facebook page, or ask faculty members who to reach out to if you have a specific interest in mind). We have developed a strong network over the past decade with numerous companies in the southeastern US. They will often email us with job opportunities, which will be posted each week in the Monday newsletter. Be sure to read the newsletter each week for job announcements, internships, and MS/PhD opportunities! These will not be posted on the main website; they will only be in the GES newsletter.
Welcome Back!
Let us know what you're up to - email Dr. Cynthia Liutkus-Pierce with updates about what you have been up to since graduation.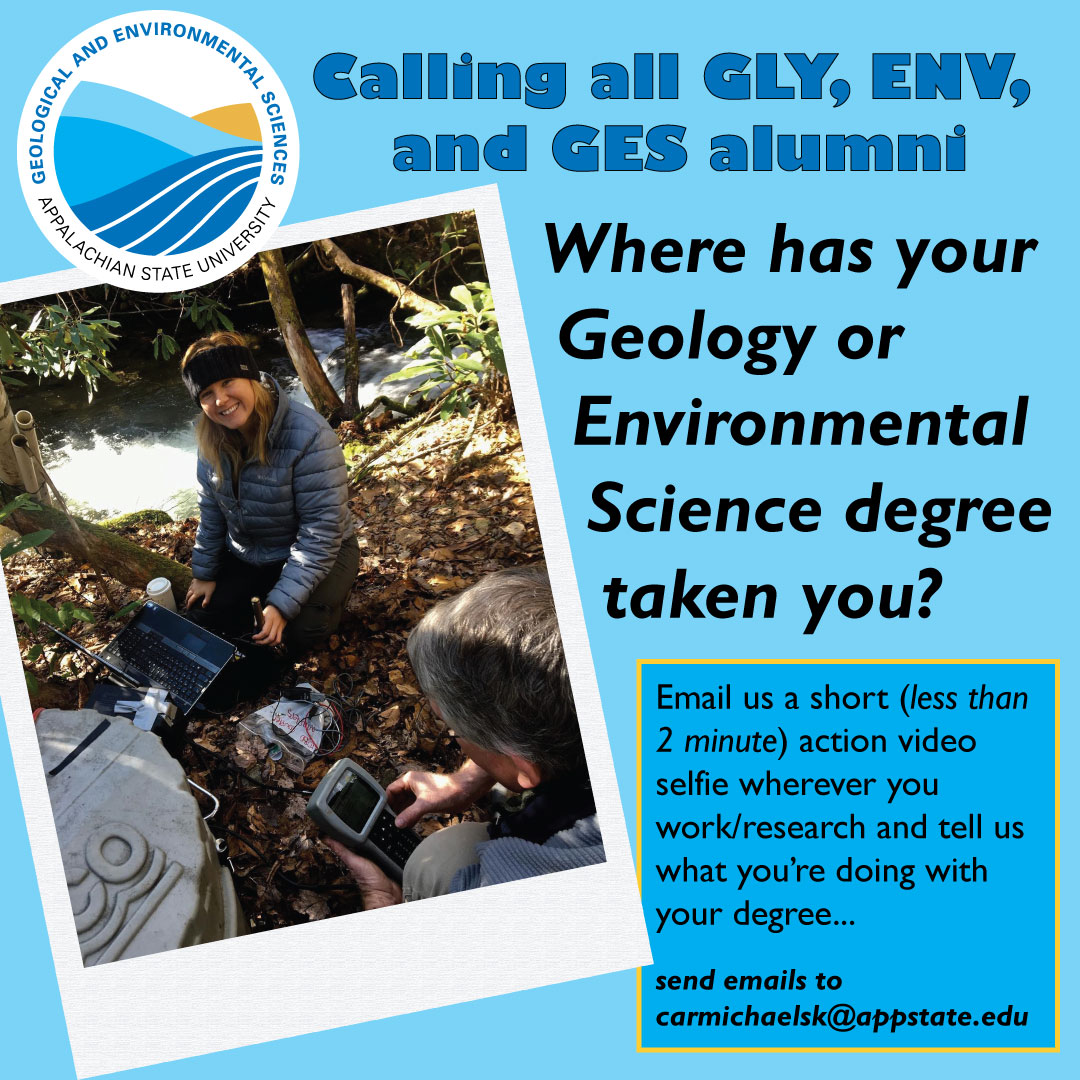 Please considering a gift to the Department of Geological and Environmental Sciences as well!
Shameless Commerce
Support the Appalachian Geological Society and the Environmental Science Club with some Appalachian GES gear!
Remembering Dr. F. Ken McKinney
The splendid intellectual life of Dr. F. Kenneth "Ken" McKinney.
To commemorate Ken's contributions to Paleontology and to the Department of Geological and Environmental Sciences at Appalachian, the McKinney Paleontology Scholarship Fund has been established. Donations can be sent to the GES Department with this designation.