Welcome Back!
Let us know what you're up to - email Dr. Bill Anderson or Dr. Cynthia Liutkus-Pierce with updates about what you have been up to since graduation.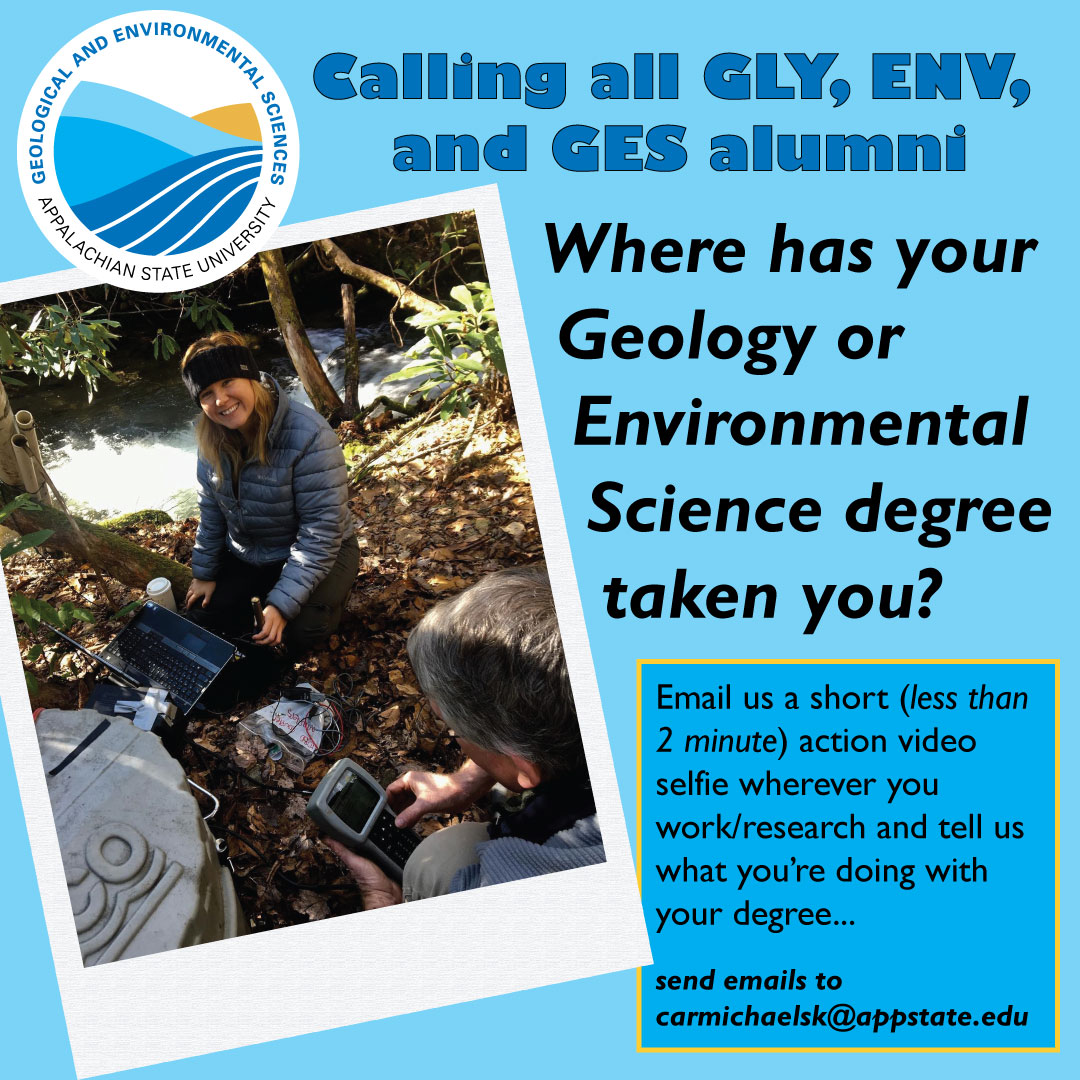 Please considering a gift to the Department of Geological and Environmental Sciences as well!
Shameless Commerce
Support the Appalachian Geological Society and the Environmental Science Club with some Appalachian GES gear!
Remembering Dr. F. Ken McKinney