Jobs, Internships, and Scholarships
How to get a job or internship or scholarship
Job and internship and scholarship opportunities are numerous, but they will not fall into your lap! Searching the web and emailing your resume to random companies is not a very effective way to get jobs and internships.
AGES students can use the jobs, internships, and scholarships database below to find curated lists relevant to their needs. This database is updated daily, and is only available to students logged in with their @appstate.edu email address. Please be sure you are logged in with your @appstate.edu email address to view the database; we cannot give access to those with external email addresses so please do not ask.
We also have an alumni LinkedIn group where our alumni can post job announcements (this group is limited to AGES alumni only), as well as a public departmental LinkedIn page (anyone can join) which will sometimes have job and internship announcements posted as well.
Jobs, Internships, and Scholarships database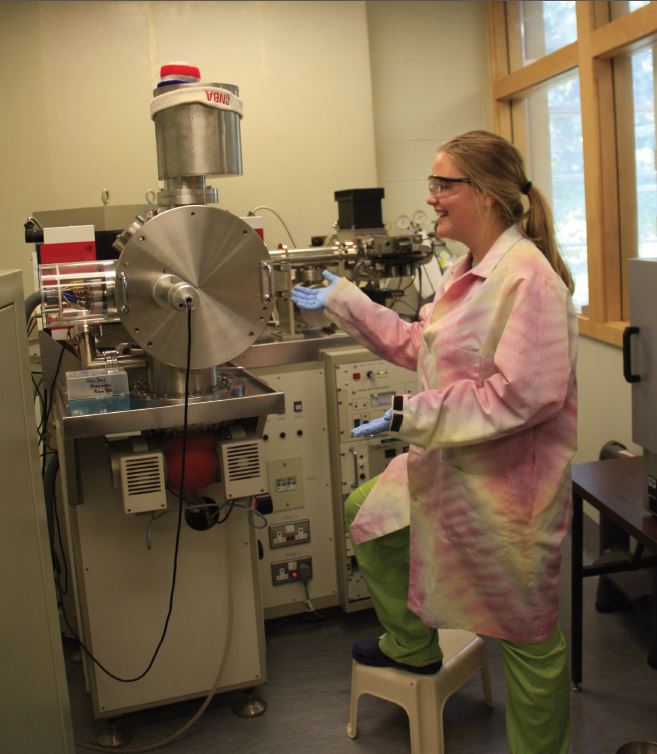 This database is only visible to those logged in with their @appstate.edu email account.
Tips for finding Jobs and Internships
1. READ THE AGES NEWSLETTER. GES faculty and staff forward all internship and job opportunities we receive from our alumni network to Dr. Liutkus-Pierce, who adds them to the AGES Newsletter. Be sure to read your @appstate.edu emails from the department as well as the AGES Newsletter (you must be logged in with your @appstate.edu email to read the newsletter).
2. USE THE DEPARTMENTAL JOBS, INTERNSHIPS, and SCHOLARSHIPS DATABASE. This is updated daily with opportunities specific to GES Students (you must be logged in with your @appstate.edu email to access the database).
3. USE THE DEPARTMENTAL ALUMNI NETWORK VIA SOCIAL MEDIA. We post many of our internship/job leads from faculty and alumni on our Facebook page, and we highly recommend connecting to AGES on our LinkedIn page, where you can network with our alumni who frequently post job opportunities. Our GES Alumni LinkedIn group will have job postings directly from alumni, so be sure to join the group (current students can and should join, too!).
3. Go to regional meetings that offer continuing education credits for licensure and professional development. You will meet industry contacts in person (this is vitally important) and will be able to get your resume into their hands in a more informal environment. Meetings not to miss are the AEG Carolinas Section Fall Field Trip and the Carolinas SME trips. Announcements for these meetings will be in your weekly newsletter.
4. Join professional societies so you can search their job ads. Many internship jobs are posted on society web pages and access is only available to members. Professional societies have very cheap student rates, so it is worth joining!
Thinking about going to graduate school?
If you're considering graduate school, see our Thinking About Graduate School? page for more information.
In addition to this page, we have a Grad School FAQ night every fall semester (food is provided!) where faculty members will provide answers to frequently asked questions about graduate school. This event is open to GES majors and minors only; it is not available to the general public.
Thinking about getting your PG licensure?
If you are considering working in the environmental industry, we strongly suggest getting licensed as a Geologist in Training as soon as possible by taking the ASBOG Fundamentals of Geology exam. This will allow you to eventually gain licensure as a Professional Geologist (PG) after five years of experience.
Why get PG licensure?
It makes companies more competitive for bids if they have a PG on staff
It will allow you to climb the ladder in your career, rather than lateral moves between entry level and mid-level positions

It gives you the freedom to start your own company when/if you are ready
This link (open only to those logged in with their @appstate.edu account) shows what is required for PG licensure for each US state. There are 21 states that will not accept an environmental science degree for PG licensure. Note that while North Carolina does not specifically require a degree in geology, you do need at least 30 hours of geoscience-related coursework. For this reason we recommend that anyone wanting to work in the environmental industry where there is a focus on hydrogeology get a degree in Geology rather than Environmental Science. There is no equivalent Professional Environmental Scientist degree that any companies take seriously. While there are Certified Environmental Professional programs, these are not industry-standard programs at the time of this writing.