Our GES Summer Workshops for Educators series continued this summer with a repeat of the well-received Rockin' NC program that we offered for the first time last summer, and a brand new Water on the Move training for topics in water science.
Rockin' NC with 4th Grade Educators
The Rockin' NC program was once again made possible through our partnership with the Vulcan Materials Company Foundation, our close partner for several decades, and the Math and Science Education Center at Appalachian State University. This second edition of the Rockin' NC workshop was held in Charlotte to reach educators in a different geographic region, through a collaboration with the Discovery Place Education Studio. The workshop attracted teachers from Union, Charlotte-Mecklenburg, Kannapolis City and Cabarrus County Schools. Marta Toran (aGES) and Denise Hallett (Vulcan) facilitated the workshop and were assisted by geology majors Hannah Field and Carly Maas, who were instrumental in setting up the materials and helping teachers navigate the rock and mineral identification exercises.
The day-long training program introduced the 22 elementary teachers to rocks and minerals of North Carolina, provided hands-on ideas for teaching the rock cycle (we are fortunate enough to have a huge diversity of rocks in the state which provides a great opportunity for teachers to help students "see" the rock cycle right in their backyard), and took them through a tour of the Vulcan Pineville Quarry to learn about how a quarry works. They also had a chance to see the Geobago Mobile Earth and Environmental Science Lab (which was a welcome respite from the 95 degrees at the quarry!). The day was punctuated with delicious meals from Panera and Qdoba and wrapped up with a session on mineral testing. The teachers took home a t-shirt, CEUs, a $50 Visa gift card, a Rockin' NC classroom kit and plenty of new ideas to try. The next Rockin' NC workshop will take place on November 2nd at Kaleideum North (Winston-Salem).
Water on the Move
This summer we also hosted our inaugural Water on the Move workshop for 3rd, 8th and High School Earth and Environmental Science. The Water on the Move program is in its pilot phase and was developed to provide resources and training for educators
covering water science topics in their classroom. AppState GES has developed learning modules for elementary, middle and high school grades in alignment with North Carolina Essential Science Standards. The summer workshop introduced educators to the modules and some of the materials available for loan through the department (such as water quality probes and groundwater models). The program is made possible by an EPA Environmental Education Grant and support from aGES, Vulcan Materials Company and the Math and Science Education Center.
Despite starting off as perhaps the rainiest day of the summer, 20 very eager participants arrived on campus from places as far as Brevard. The elementary, middle and high school teachers represented the counties of Catawba, Watauga, Avery, Ashe, Alexander, Burke and Transylvania. The workshop included a water science primer, stream walk discussion about stormwater management and breakout groups for a closer look at grade-specific content such as groundwater dynamics. Other than a great Chipotle lunch, participants were able to enjoy cookies and coffee donated by Insomnia Cookies and Hatchet Coffee Roasters.
The modules for the program were developed by Marta Toran, who leads the Water on the Move grant. Dr. Kristan Cockerill, professor in the Department of Interdisciplinary Studies, who serves as a content consultant for the Water on the Move project helped to facilitate the workshop. Dr. Cockerill has numerous publications on regional attitudes about local water management issues and community water education. Carly Maas, Geology major with a concentration in Hydrology, also helped lead the higher-level session for middle and high school educators. WOTM pilot teachers Leslie Hall (Cove Creek Elementary School), Deborah Baldridge (Ashe High School) and April Cheuvront (Avery Middle School) facilitated group discussions and provided first hand accounts of participating in the program.
Other than lesson plans, a sample kit of WOTM materials and a stipend, participants in the workshop were also given the opportunity to apply for a subgrant of up to $1000 to support their water science education efforts. Winners of the subgrant awards will be announced in mid September.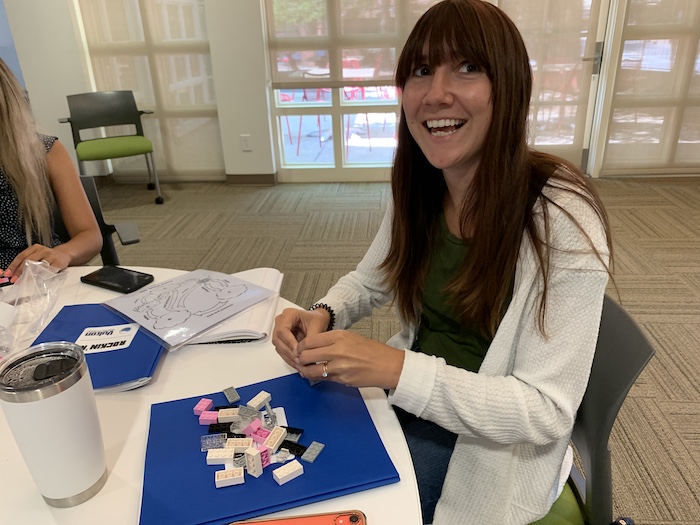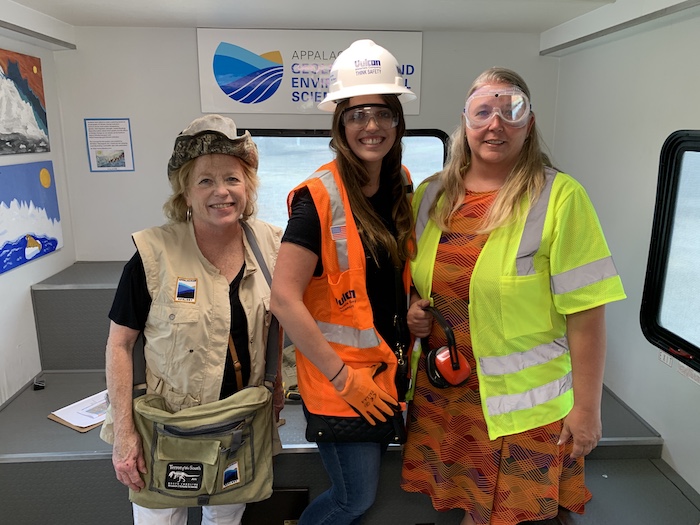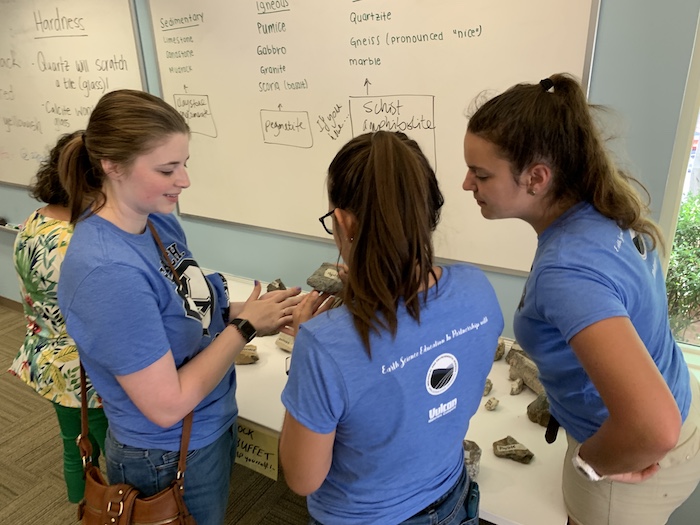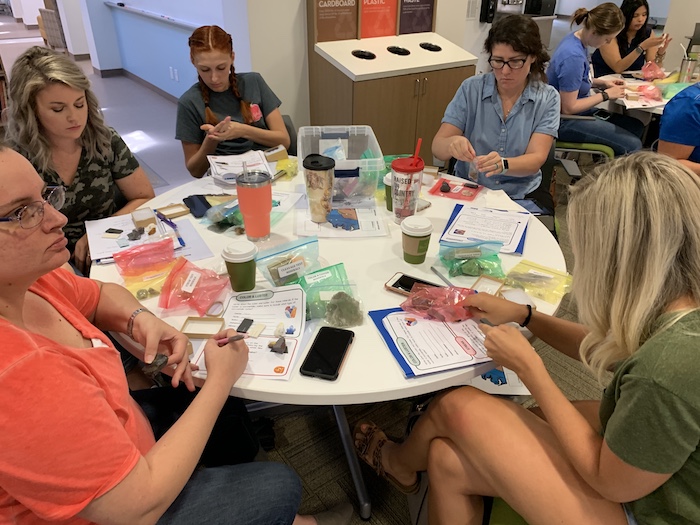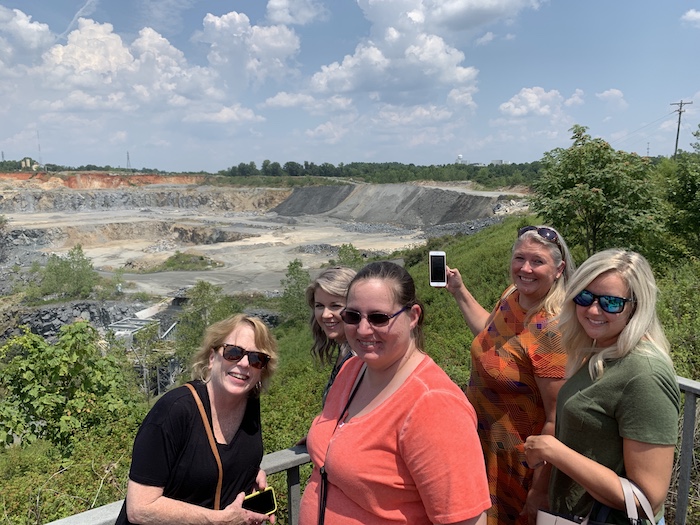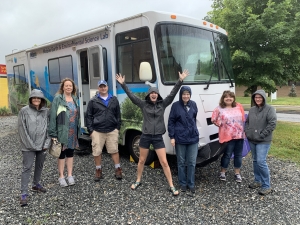 Tags: