The GES Department participated for the first time this year in the county-wide 5th Grade Environmental Field days hosted by the Watauga Soil and Water Conservation Office on September 5th and 6th. Janie Poe, Education Coordinator at the Soil and Water Office, organizes the event every year. We were one of 9 hands-on stations the 375 students visited over two days.
The outreach team set up a station centered around hydrology (in keeping with the "Water on the Move" which is one of the overarching themes for this year's outreach programming) and aquatic ecosystems (activities aligned with North Carolina 5th Grade Esstential Science Standards). At the hydrology station, students and their teachers were introduced to the concept of salinity in water, and after coming up with some ideas of which solutions had the greatest and lowest salinity (ocean water, freshwater, sports drink, tap water, distilled water, estuary water), they tested various samples using digital TDS meters. A discussion followed about why salinity in water is monitored, where the salt is coming from, and salt tolerance among different organisms. Inside the Geobago, the team set out microscopes so that students could look at invertebrates in mountain streams.
This event's outreach team was made of GES students Hannah Field, Carly Maas, Laura Heinen (GLY alunmi currently pursuing a graduate certificate in secondary science education), Steffany Wire, Tori Corpening, Bri Hibner, Science and the Public student Addie Smyth, and Marta Toran. We were also assisted on Friday afternoon by retired environmental science educator Nancy Bray, who provided her expertise and very needed extra hands! The weather was perfect for this event which is very similar in style to the Watauga 8th Grade Watershed Days, in which the department has participated for the past few years.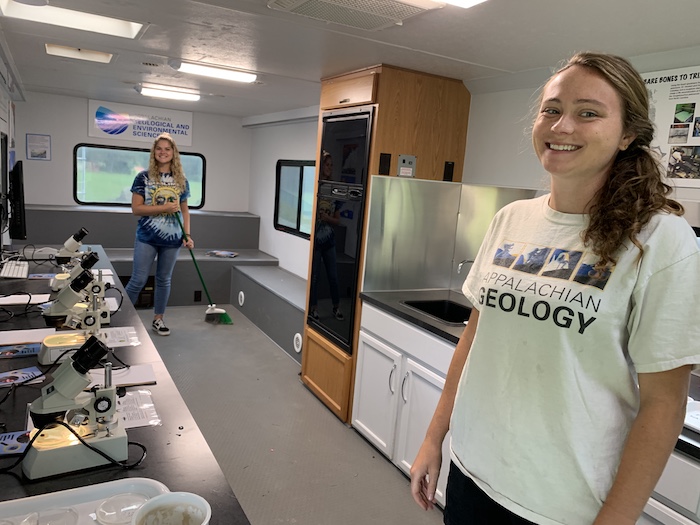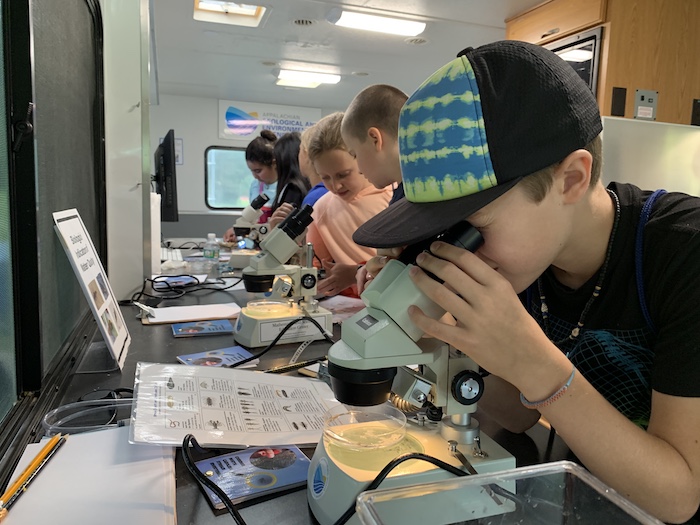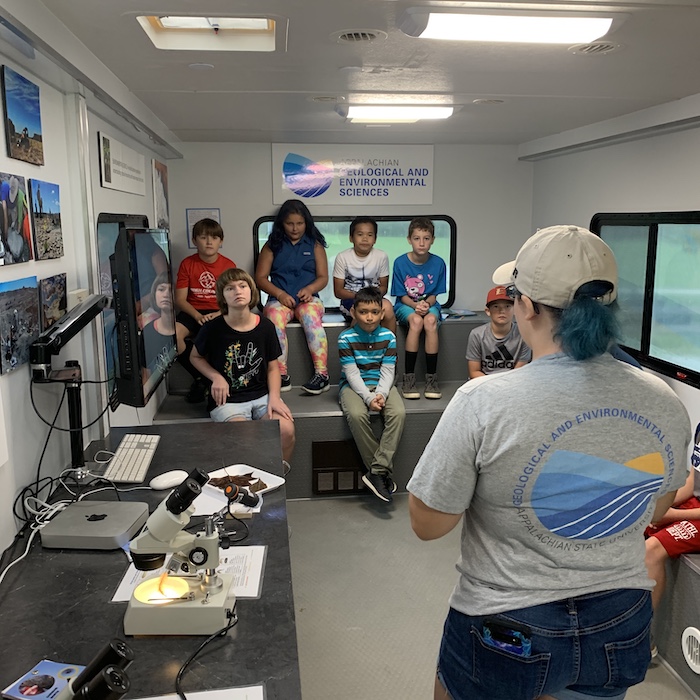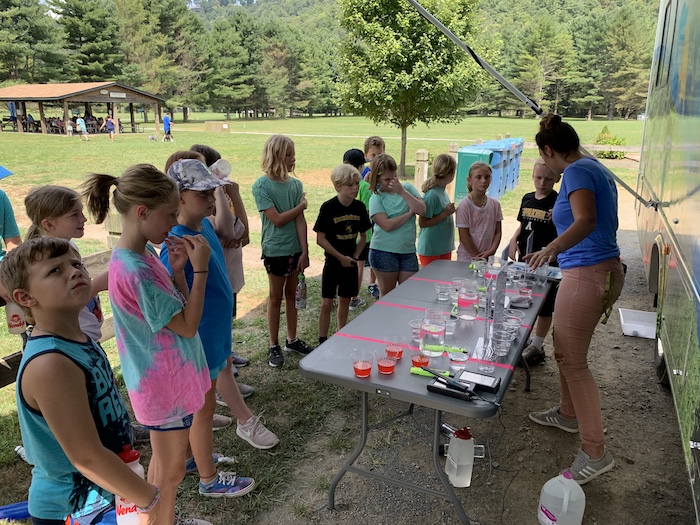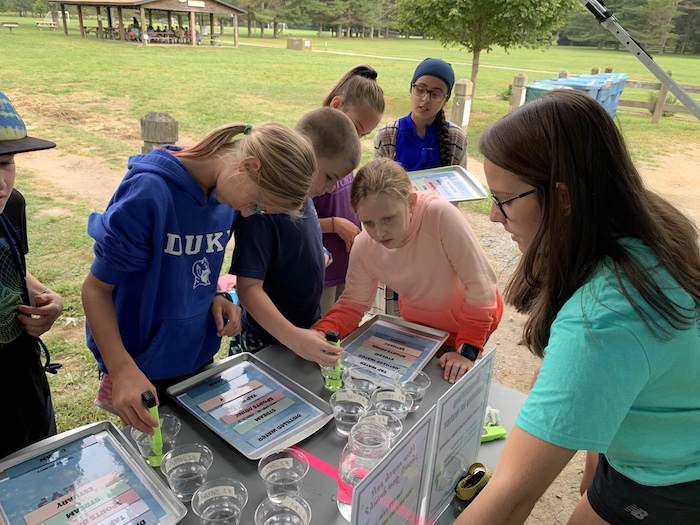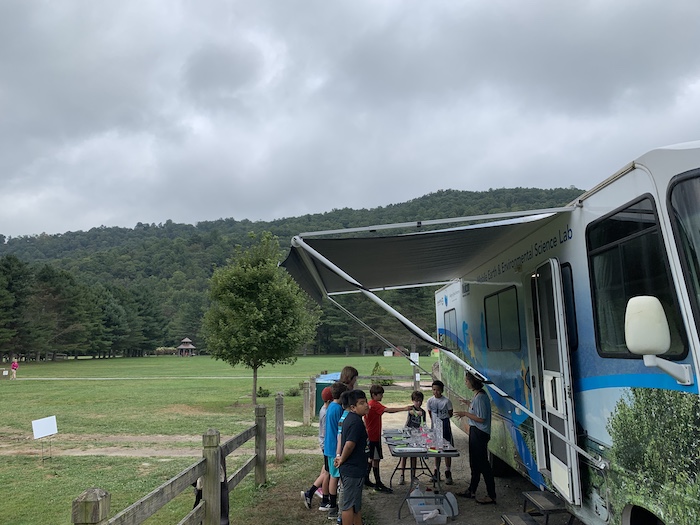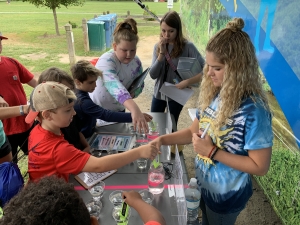 Tags: