Dr. Hageman joined the Appalachian faculty in 1998, coming from a Research Associate position at the Field Museum of Natural History, and a postdoctorial appointment at the University of Adelaide, South Australia. His research interests are in patterns and processes of evolution, particularly microevolution and speciation. He also studies the interaction of colonial growth habits and their environments and relationships between phenotypes, genotypes and the environment. His primary study groups are Cenozoic cheilostomate and Paleozoic stenolaemate bryozoans.
Dr. Hageman was awarded the Board of Governors' Appalachian State University College Teaching Award in 2009, and the William Strickland Outstanding Junior Faculty Award in 2000. He was also named as a distinguished lecturer for the Paleontological Society (2000-2002), and most recently has served as the editor of the Journal of Paleontology. He is a two time Fulbright Research Fellow, 2006 Center for Marine research - Rudjer Boskovic Institute, Croatia, and 2018 at the Institute of Oceanology of the Polish Academy of Sciences in Sopot, Poland and is one of the faculty who have made Appalachian one of the leaders in faculty Fulbright scholars in the UNC System and the first in the country for Fulbright scholars among masters institutions in 2018. Dr. Hageman is also the GES Department's Transfer Student Mentor and received the University College, Transfer Student Champion Award in 2019. In 2019 he was elected as a Fellow in the Geological Society of America.
Education
B.S. University of Kansas
M.S. University of Illinois
Ph.D. University of Illinois
Courses Taught
GES 1102 - Introduction to Historical Geology
GES 2745 - Preparation of Geological Reports
GES 2751 - Geology Field Methods
GES 3025 - Principles of Paleontology
GES 4025 - Introduction to Multivariate Data
CV
Recent Publications
Visit Dr. Hageman's profile on Google Scholar.
Hageman, S. J., & Ernst, A. (2019). The last phylum: Occupation of Bryozoa morpho-ecospace (colony growth habits) during the early phase of the Great Ordovician Biodiversification Event. Palaeogeography, Palaeoclimatology, Palaeoecology, 534, 109270.
Key, J., Marcus, M., Rossi, R. K., Smith, A. M., Hageman, S. J., & Patterson, W. P. (2018). Stable isotope profiles of skeletal carbonate validate annually-produced growth checks in the bryozoan Melicerita chathamensis from Snares Platform, New Zealand. Bulletin of Marine Science, 94(4), 1447-1464.
Webster, M., & Hageman, S. J. (2018). Buenellus chilhoweensis n. sp. from the Murray Shale (lower Cambrian Chilhowee Group) of Tennessee, the oldest known trilobite from the Iapetan margin of Laurentia. Journal of Paleontology, 92(3), 442-458.
Hageman, S. J. (2016). Morphology and Molecules: An Integrated Comparison of Phenotypic and Genetic Rates of Evolution. Species and Speciation in the Fossil Record, 168.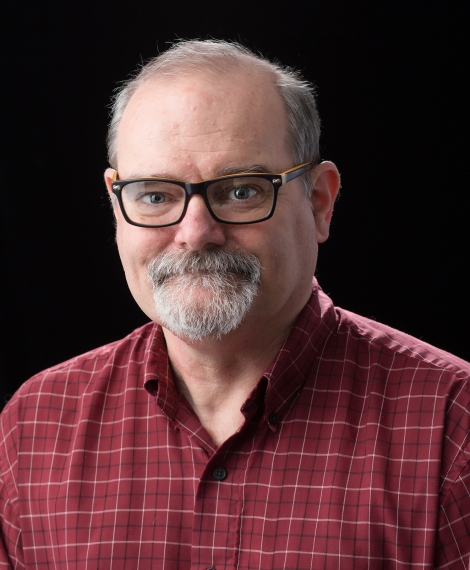 Title:

Professor: Invertebrate Paleontology, Paleoecology, (he/him/his)
Department:

Department of Geological and Environmental Sciences

Email address: Email me

Phone: (828) 262-6609