Dr. Cowan joined the Appalachian faculty in 1988. She teaches a variety of introductory and advanced classes, including Introduction to Physical Geology, Oceanography, Geomorphology, and Geoarchaeology, but does research in glacial-marine sedimentology, in sediment transport of coal ash in rivers and lakes in the southeastern US, and in geoarchaeology assessments of historic sites throughout North Carolina.
She spends her summers documenting modern glacial sedimentation associated with tidewater glaciers in the fjords of southeastern Alaska. During her last three cruises, she included three students (each year) in various aspects of her research projects. Dr. Cowan collaborates with a number of other workers, including some from the U.S. Geological Survey and Northern Illinois University. Dr. Cowan is a member of Appalachian's College of Arts and Sciences Academy of Outstanding Teachers, won the 1999 Don Sink Outstanding Scholar Award, won the 2018 Undergraduate Research Mentorship Excellence Award, and was named a Fellow of the Geological Society of America in 2018.
Education
B.A. Albion College
M.S. Northern Illinois University
Ph.D. Northern Illinois University
Courses Taught
GES 1101 - Introduction to Physical Geology
GES 1105 - Oceanography
GES 3333 - Geomorphology
GES 3680 - Geoarchaeology
Select Recent Publications (* denotes student co-author)

Visit Dr. Cowan's profile on Google Scholar.
Vengosh, A., Cowan, E. A., Coyte, R. M., Kondash, A. J., Wang, Z., Brandt, J. E., & Dwyer, G. S. (2019). Evidence for unmonitored coal ash spills in Sutton Lake, North Carolina: Implications for contamination of lake ecosystems. Science of The Total Environment, 686, 1090-1103.
Müller, J., Romero, O., Cowan, E. A., McClymont, E. L., Forwick, M., Asahi, H., ... & Stoner, J. (2018). Cordilleran ice-sheet growth fueled primary productivity in the Gulf of Alaska, northeast Pacific Ocean. Geology, 46(4), 307-310.
Cowan, E. A., *Epperson, E. E., Seramur, K. C., Brachfeld, S. A., & Hageman, S. J. (2017). Magnetic susceptibility as a proxy for coal ash pollution within riverbed sediments in a watershed with complex geology (southeastern USA). Environmental Earth Sciences, 76(19), 657.
Cowan, E. A., Christoffersen, P., Powell, R. D., & Talarico, F. M. (2014). Dynamics of the late Plio–Pleistocene West Antarctic Ice Sheet documented in subglacial diamictites, AND-1B drill core. Global and Planetary Change, 119, 56-70.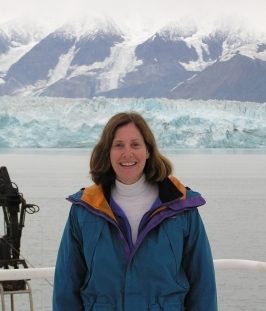 Title:

Professor: Sedimentary record of climate change, Geoarchaeology, Geomorphology, (she/her/hers)
Department:

Department of Geological and Environmental Sciences

Email address: Email me

Phone: (828) 262-2260