Dr. Heckert comes to Appalachian State from the New Mexico Museum of Natural History & Science, where he worked for three years after completing his Ph.D. Over the last 12 years Dr. Heckert has worked extensively on the vertebrate paleontology and stratigraphy of the American Southwest, collecting fossils ranging in age from Devonian to Pleistocene, but focusing primarily on the Upper Triassic strata of Texas, New Mexico, and Arizona. In addition to his teaching responsibilities here at ASU, Dr. Heckert is the director of the McKinney Geology Teaching Museum. He won the 2015 Donald W. Sink Outstanding Scholar Award, the 2017 Undergraduate Research Mentorship Excellence Award, and received the N.C. Geological Survey's Outstanding Earth Science Educator Award in 2011.
Education
B.S., Denison University
M.S., University of New Mexico
Ph.D., University of New Mexico
Courses Taught
GLY 1842 - Dinosaurs Then & Now
GLY 2250 - Evolution of the Earth
GLY 2857 - Paleontology Field & Museum Methods, aka "The Triassic Trip," "Jurassic Journey" or "Cretaceous Cruise."
GLY 3264 - Paleontological Lab and Analytical Methods
GLY 1102 - Introduction to Historical Geology (lecture and/or lab as necessary)
Website and CV
Select Publications
Visit Dr. Heckert's profile on Google Scholar. Much of his research is archived on NC DOCKS.
Asterisks (*) indicate Appalachian undergraduate student author.
Hoffman, D. K.*, Heckert, A. B., and Zanno, L. E., 2019, Disparate growth strategies within Aetosauria: Novel histologic data from the aetosaur Coahomasuchus chathamensis: The Anatomical Record, v. 302, p. 1504-1515. Online version of record published in 2018.Figure 4b used for the cover of that issue of The Anatomical Record.
Heckert, A. B., Fraser, N. C., and Schneider, V. P., 2017, A new species of Coahomasuchus (Archosauria:Aetosauria) from the Upper Triassic Pekin Formation, Deep River Basin, North Carolina: Journal of Paleontology, v. 91, p. 162-178. http://dx.doi.org/10.1017/jpa.2016.130
Voris, J. T.*, and Heckert, A.B., 2017. Ontogenetic heterodonty in Reticulodus synergus (Chondrichthyes, Hybodontiformes) from the Upper Triassic of the southwestern U. S. A. with a redescription of the genus. Journal of Vertebrate Paleontology, v. 37:e1351980.
Heckert, A.B., Schneider, V.P., Fraser, N.C., and Webb. R.A., 2015, A new aetosaur (Archosauria, Stagonolepididae) from the Upper Triassic Pekin Formation, Deep River Basin, North Carolina, U.S.A. and its implications for early aetosaur evolution: Journal of Vertebrate Paleontology, v. 35(1), e88131, 13 p.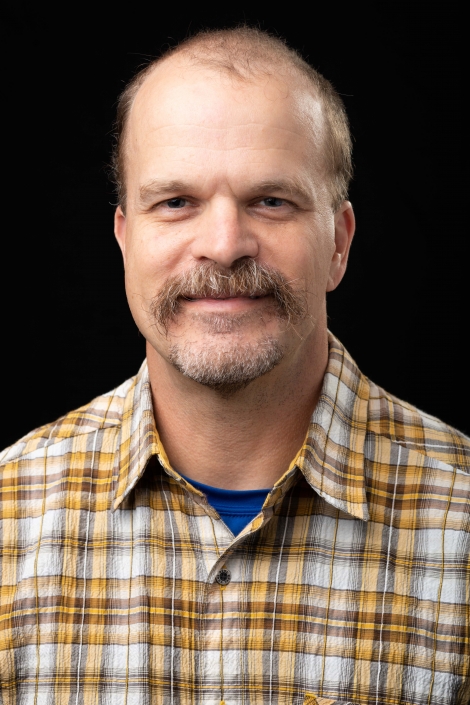 Title:

Professor: Vertebrate Paleontology, Dinosaurs, Litho/Biostratigraphy, (he/him/his)
Department:

Department of Geological and Environmental Sciences

Email address: Email me

Phone: (828) 262-7609