Dr. Sarah Evans' paper on the processes that influence baseflow increase under permafrost in arctic regions of Eurasia, has recently been published in Wiley's Hydrological Processes. Dr. Evans' co-authors are Brandon Yokeley (GES Class of 2019, now in graduate school at Kansas State University), Connor Stephens (GES Class of 2020) and Benjamin Brewer (Biology Class of 2020). The study, titled "Potential mechanistic causes of increased baseflow across northern Eurasia catchments underlain by permafrost" can be found at https://onlinelibrary.wiley.com/doi/epdf/10.1002/hyp.13759.
The research team performed a baseflow recession analysis using daily streamflow records from 1913 to 2003 for 139 stations in northern Eurasia underlain by varying permafrost areal extents. Findings from this study contribute to the growing body of knowledge helping scientists model and understand changes in the arctic hydrologic cycle.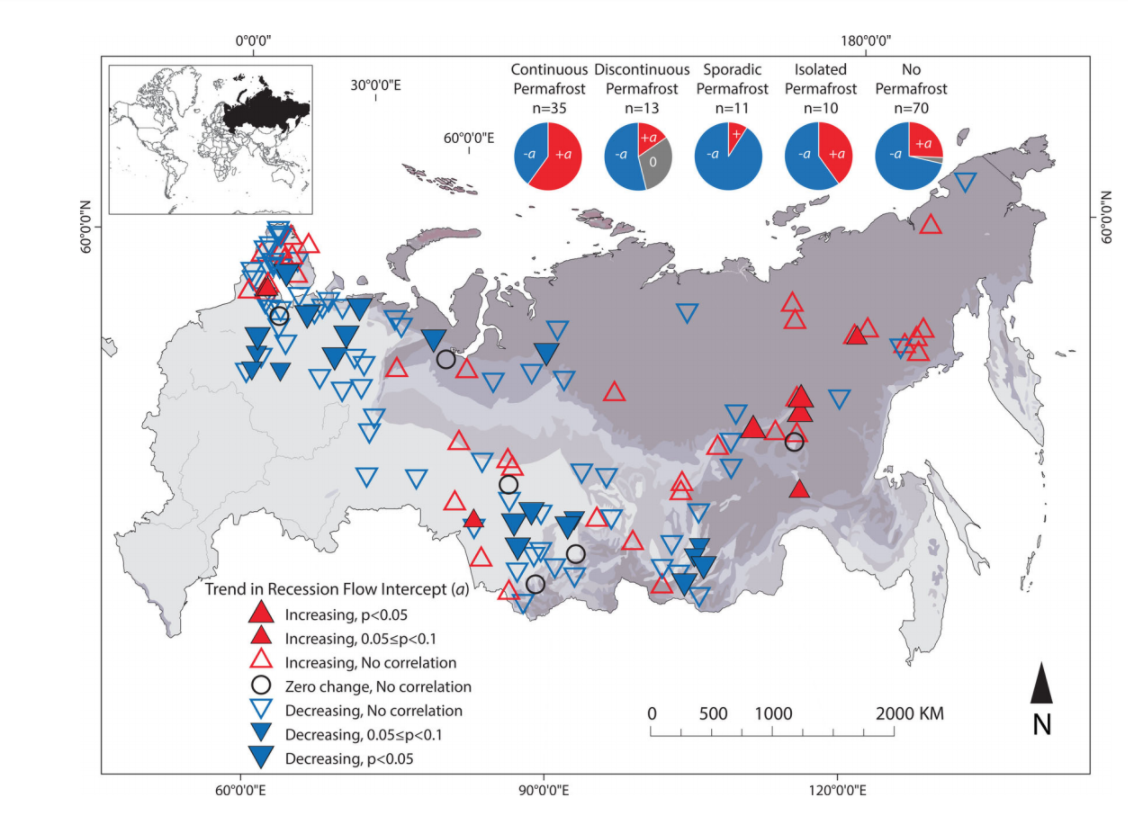 One of the figures included in Dr. Evans et al.'s study showing trends in recession flow in the Eurasia region of interest.

Dr. Evans' work also reflects an important goal of the Department of Geological and Environmental Sciences at ASU, which is to provide authentic research opportunities for undergraduates under the mentorship of our scientists. Many of our majors graduate with research experience and publications in peer-reviewed journals, as well as presentations of research studies at professional conferences. For questions regarding undergraduate research in geological or environmental sciences at AppState, contact Dr. Bill Anderson (Chair) or Dr. Sarah Carmichael.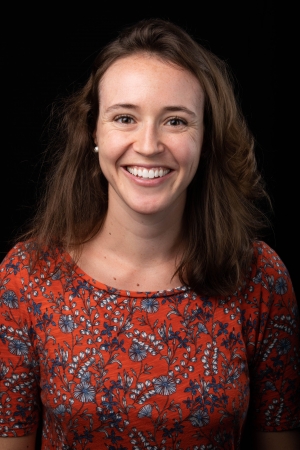 Tags: