They may not have had the traditional graduation celebrations other classes had, but they definitely went out with a bang and with quite a story to tell...
This past Saturday May 16th, Appalachian State Universities, like other institutions from around the country, held its first ever, virtual graduation ceremony. We could not honor our GES graduates in person, but celebrated them over social media and Dr. Bill Anderson, Chair of the department, dedicated the graduates this video message on behalf of the GES faculty.
We present you the GES Class of 2020:
Geology

Zachary Bartlett
Virginia Brown
Alexis Chaize
Cory Dalton
Allison Dombrowsky
Matthew Eads
John Economou
Hannah Field
Joshua Harker
Nicholas Hole
Kevin Kepa
Carly Maas
Emma Myrick
Samuel Oldham
Delaney Ryan
Connor Stephens
Antonio West

Environmental Science

Silvana Bravo Velasco
Lara Chapman
Kathleen Chenevert
Patrick Gaughan
Cesar Martinez
Tyler Minor
William Morange
Emily O'Neal
Jorge Ramirez
Patrick Wright
We wish our newest graduates the best of luck in the real world and look forward to hearing about their future adventures!
Graduates: If you would like to stay up to date with what's going on in the department and learn about job opportunities, please send Ms. Lauri Miller your new contact information so you can receive the aGES newsleter. Please continue to tag us on social media so we know what you're up to in graduate school or in your new jobs. Finally, we leave you with your senior slideshow as a send off...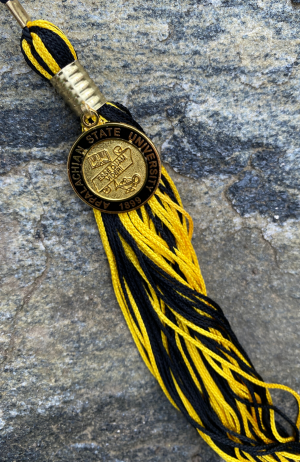 Tags: