Hannah earned her PhD in 2019 at the University of Camerino, Italy. In 2013, she earned her Bachelor's degree in geology at Appalachian State University. She then graduated with a MSc degree from California State University, Northridge, California in 2015. Her Masters project dealt with constraining rates of desertification of the northwestern Qaidam Basin, China, by means of magnetostratigraphic analysis. Her Ph.D. research focused on studying how mechanical stratigraphy and structural features control permeability across fault zones in multilayer packages, taking into account both diffuse and localized deformation across fault zones in a multilayer package. This has important implications for fluid flow in natural reservoirs. She incorporates deterministic (field-based) data with stochastic (DFN models and synchrotron analysis) in order to accurately characterize fault zones.
Hannah is a Visiting Assistant Professor who is our field camp director in addition to teaching Preparation for Careers in the Earth and Environmental Sciences, Geology Field Methods, Structural Geology labs, and other introductory labs.
Education
B.S. Appalachian State University
M.S. California State University - Northridge
Ph.D. - University of Camerino
Courses Taught
GES 2745/2750 - Preparation for Careers in the Geological and Environmental Sciences
GES 2751 - Geology Field Methods
GES 4835 - Summer Field Geology
GES 3150 - Principles of Structural Geology and Tectonics
GES 1101 - Introduction to Physical Geology (labs)
GES 1104 - Water: Mountains to Sea (labs)
GES 1105 - Oceanography (labs)
Recent Publications
Visit Dr. Riegel's profile in Google Scholar.
Riegel H, Casale G, Mirabella F, Hyland E, Talegalli L. (2022). Deep external fluid source along the Gubbio normal fault (Italy): Implications for slip along the Altotiberina active low-angle normal fault system, Frontiers in Earth Science, doi.org/10.3389/feart.2022.811339
Bursztyn N, Pejman S, Riegel H, Huang J, Wallgrun J O, Zhao J, Masters B, Klippel A. (2022). Virtual strike and dip – Advancing inclusive and accessible field geology, Geoscience Communications
Su Q., Riegel H., Gong L., Heermance R., Nie J (2021) Detailed Processes and Potential Mechanisms of Pliocene Salty Lake Evolution in the Western Qaidam Basin, Frontiers in Earth Science, https://doi.org/10.3389/feart.2021.736901
Burzystyn, N, Riegel H, Sajjadi P, Masters B, Zhao J, Huang J, Bagher M, Wallgrun JO, and Klippel A. (2021). Fostering Geological Thinking Through Virtual Strike and Dip Measurements, Special issue: Journal of Geographical Information Science, 10.1109/VRW52623.2021.00061
Riegel, H., Balsamo, F., Mattioni, L., & Tondi, E. (2019). Petrophysical Properties and Microstructural Analysis of Faulted Heterolithic Packages: A Case Study from Miocene Turbidite Successions, Italy. Geofluids, 2019.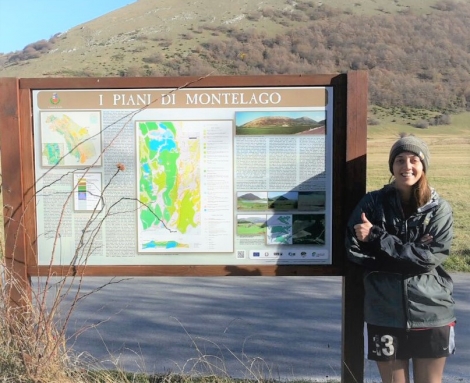 Title:

Visiting Assistant Professor and Field Camp Director, (she/her/hers)
Department:

Geological and Environmental Sciences

Email address: Email me

Phone: (828) 262-8648